Unique Therapies offer a systematic approach to wellness with Bio-resonance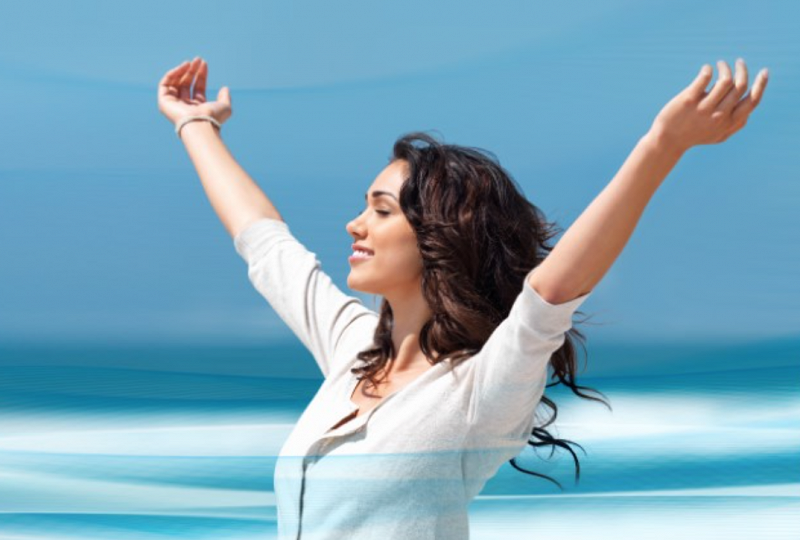 Feel The Energy Flow!
As a health ambassador, it's my job to know all about the natural flow of healthy energy in the body which is known to restore and harmonise the inner self.
At Unique Therapies, we use a combination of Bio-Resonance energy balancing therapy, which helps to restore imbalances in the body and mind, alongside various ancient healing techniques which help to restore equilibrium and wellbeing.
I'm really passionate about helping people reach their full potential by giving them the encouragement and hope to move forward with their lives and overcome their emotional and physiological issues. The technology I use has allowed me to use my own wellness knowledge to design programmes which truly benefit each individual in their own unique way.
Bio-resonance suits most people. It is especially helpful for people who feel that they cannot waste any more time feeling the way they do, or they cannot afford to not perform at their optimal level. If you are ready and committed to achieving emotional balance, physical energy and a sharp clear and focused mind then this is for you.
It is well understood that taking care of our minds' wellbeing is as important as our physical health. More and more we are learning how to best navigate challenging situations, be that in our working or personal life. Occasionally it can all seem incredibly overwhelming and we begin to struggle. It is OK to not be OK and that is where Unique Therapies fit in.
So, what is our systematic approach? Simply speaking, we go back to basics and build you up. We work together to discover the root of your problems and go step-by-step to achieve wellness.
One of the great benefits of Bio-resonance is receiving feedback from the machine which scans your body for signs of energy depletion. It gives us a solid framework to build upon. As it's non-invasive, it's straightforward to perform and can even be carried out remotely.
Let's dive straight into some of the benefits I often see in my clients:
Self-awareness
Clearer perception for the mind and emotions
Being more present here and now
Balance, alignment and regulation of energy and emotions
We've got a comprehensive list of benefits and issues up on our website, which is well worth a look. You can see that by clicking on the link and read more about Bio-resonance too.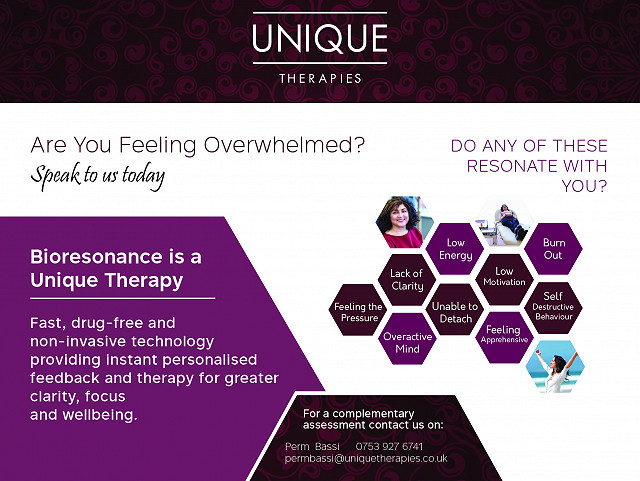 The important thing is that you start to feel better.
Get in touch to book a session, find out about remote therapy or with any questions:
Tel: 0753 9276 741
Email: permbassi@uniquetherapies.co.uk
Learn more: www.uniquetherapies.co.uk
Read or watch video testimonials from some of my wonderful clients: